Quality Policy
A methodical and structured approach is taken towards quality which is applied throughout the production, support and outside processes. Systems and procedures are utilised to ensure that our quality standards are adhered to and applied throughout the organisation.
Continuous improvement activities in all aspects of the business are utilised to ensure that MKP continue to exceed customer expectations, and is proven by the awards that the company is given by its customers. IATF 16949:2016, ISO 9001:2015, ISO 14001:2015 and OHSAS 18001 accreditations control all aspects of the business and are assessed by BSI.
Supplier Requirements Manual, Click Below
Environmental Policy
The environment must be protected at all times
It is our policy to minimise the impact that our products and processes have on the environment. The impacts we have will be continuously improved to reduce pollution. We will seek out, monitor and adhere to all relevant regulations, codes of practice and customer requirements.
We will introduce, maintain and continually update systems and procedures to ensure that we comply with legislation, both current and future at all times. The environmental systems will be monitored by top management and communicated throughout the company, via company notice boards, team briefing and new employees induction process. The environment concerns us all, working together we can ensure a safer world for future generations.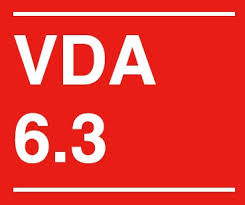 How To Find Us
Milton Keynes Pressings Ltd,
43a Barton Road, Water Eaton Industrial Estate,
Bletchley, Milton Keynes
MK2 3EF
T: +44 (0) 1908 271940   F: +44 (0) 1908 648906
LOCATION
The MKP Group benefits from a strategic location close to Junction 14 of the M1 Motorway.