Metal Stampings / Pressings
Welcome to Milton Keynes Pressings Ltd
Milton Keynes Pressings Limited (MKP) – a member of the MKP Group – is a highly respected engineering company, supplying metal pressings, welded assemblies and fine limit sheet metal components into a variety of industries.
MKP's progress has been built on excellent customer service, offering engineering and manufacturing solutions to supply the best quality components. The Company has the expert knowledge and experience to solve technical, design and manufacturing issues, reducing cost and guaranteeing the smooth introduction of new products to meet and exceed customer requirements.
MKP Group
MKP Group consists of; Milton Keynes Pressings, Ryeland Toolmakers and Maine Office – Storage & Filing.
MKP was established in 1985, but its roots go back to 1974 when Ryeland Toolmakers was established as a manufacturer of press-tools, jigs & fixtures. MKP evolved from Ryeland to supply components in high volume. Maine Office – Storage & Filing was acquired in 2006 and the Group now operates from two sites in Milton Keynes, occupying a floor space of 100,000 sq. ft. and servicing a wide variety of sectors.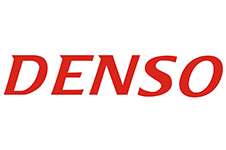 How To Find Us
Milton Keynes Pressings Ltd,
43a Barton Road, Water Eaton Industrial Estate,
Bletchley, Milton Keynes
MK2 3EF
T: +44 (0) 1908 271940   F: +44 (0) 1908 648906
LOCATION
The MKP Group benefits from a strategic location close to Junction 14 of the M1 Motorway.